BURLINGTON COUNTY BUSINESS LAW LAWYERS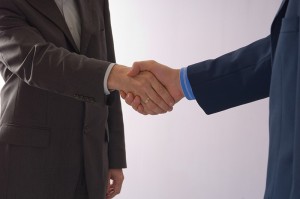 At the law firm of Cohen Fineman, LLC, our Burlington County business law attorneys provide complete legal services to business clients. We help business owners with everything, from the beginning stages of business formation and tax planning, to the final stages of business succession planning. We are prepared to discuss your business's needs and goals, and to help formulate a plan that is designed to meet your objectives.
Contact our South Jersey business formation lawyers online or call (856) – 304 – 0699 to schedule an initial consultation to discuss your legal situation.
Choosing the Business Entity That Is Right for You
The type of business entity selected greatly impacts the daily operations of the business and the income tax consequences to the business and its owners. At Cohen Fineman, LLC, we assist clients with business formation by reviewing the goals and individual facts present in each situation to recommend the best entity for our clients. We advise our clients about the following:
Formation
Dissolution
Limited partnerships
Limited liability companies (LLCs)
Incorporations ("S" and "C" corporations)
Cross-purchase and redemption agreements (buy-sell agreements)
Tax planning and structure
Contact Our Camden Business Contact Attorneys
For help with business contracts and all other legal matters facing your business, speak with us. Contact our New Jersey business law attorneys online or call (856) – 304 – 0699 to schedule an appointment to discuss your legal needs.