BURLINGTON COUNTY ESTATE PLANNING LAWYERS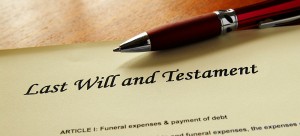 At the law firm of Cohen Fineman, LLC, our Burlington County estate planning attorneys handle a wide range of legal matters for clients from Burlington County, Camden County, and Gloucester County, and throughout New Jersey and eastern Pennsylvania. The scope of our practice includes wealth transfer and preservation, estate administration, elder law, and trust and probate law. We help clients preserve assets while avoiding unnecessary tax consequences and other liabilities. We will work with you personally to tailor a legal strategy that suits your unique estate planning goals.
Contact our Camden lawyers online or call (856) – 304 – 0699 to schedule an initial consultation to discuss your legal situation.
The Importance of Sound Estate Planning
Sound estate planning today can spare your loved ones significant time and worry in the future. When you implement a solid estate plan, your loved ones can be spared from the costly disputes that can arise due to ambiguity in estate planning documents. Estate planning also allows you to place decision-making authority over your finances and medical care in the hands of trusted loved ones.
We provide knowledgeable guidance encompassing a broad range of legal issues, including:
Through a series of collaborative meetings, our attorneys will gain an in-depth understanding of your overall financial picture and craft a legal strategy that best suits your needs. The decisions are yours. We are here to offer our seasoned legal advice and handle all of the necessary paperwork and legal details.
Contact Our Camden Elder Law Attorneys
We can help with long-term care planning to help you and your loved ones prepare for the future. Contact our Burlington County estate planning lawyers online or call (856) – 304 – 0699 to schedule an appointment to discuss your legal needs.