SOUTH JERSEY FAMILY LAW ATTORNEYS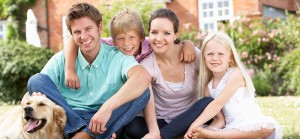 Family law issues are especially sensitive because they affect us emotionally and financially. If you are facing a family law problem, it is important to have an attorney with the experience to handle your case and the compassion to understand your needs.
At Cohen Fineman, LLC, our attorneys have extensive experience handling family law issues for clients throughout South Jersey. Our results-oriented practice is dedicated to solving our clients' legal problems in the most favorable, cost-effective manner.
Contact us today online or by telephone at (856) – 304 – 0699 to arrange a consultation with an experienced South Jersey family law attorney.
Tailored Family Law Solutions
Our family law attorneys understand that no two clients' legal issues are the same. We tailor legal strategies that suit the unique family law needs of our clients. Our lawyers will work with you personally to gain an understanding of your situation. We will listen to your needs and concerns, and offer our opinions based on years of family law experience.
We represent clients in a broad range of family law matters, including:
Divorce
Child custody
Child support
Spousal support (alimony)
Modifications
Domestic violence (restraining orders/protective orders)
Adoptions
Family law disputes can be costly and contentious. We strive to resolve divorce and family law disputes in an amicable manner, through negotiation when possible. However, when the other party refuses to be reasonable, we are always prepared for aggressive litigation. Protecting our clients' interests is our highest priority.
Contact a Burlington County Divorce Lawyer
If you are seeking legal guidance for a family law matter in New Jersey or eastern Pennsylvania, we are here for you. Contact us today online or by telephone at (856) – 304 – 0699 to arrange a consultation with a knowledgeable South Jersey family law attorney.