BURLINGTON COUNTY CRIMINAL LAW LAWYERS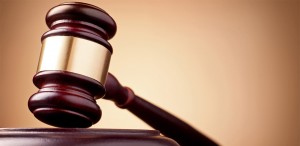 If you are facing criminal charges, it is important to consult with experienced legal counsel before making any statement to the police. Anything you say can be used against you. The Burlington County criminal law attorneys at the law firm of Cohen Fineman, LLC, can help you understand your rights and defend you against criminal charges. We have a proven record of success defending clients against a broad range of felony and misdemeanor accusations.
Contact our South Jersey criminal defense lawyers online or call (856) – 304 – 0699 to schedule an initial consultation to discuss your legal situation.
Dedicated Defense Against Criminal Charges
Our attorneys' approach to criminal defense is aggressive and proactive. We work quickly to get the facts of a case and to challenge the prosecution's evidence. We understand they hold a heavy burden of proof and we are skilled at identifying weaknesses in their cases. We apply our thorough, aggressive approach to a wide variety of criminal cases, including those involving charges of:
Drug crimes
Drunk driving (DUI/DWI)
Theft
Assault
Robbery
Fraud
Internet crimes, such as identity theft and Internet espionage
A criminal arrest can be a shocking, traumatic experience. That is why we work to make the legal process as stress-free and as successful for you as possible. At Cohen Fineman, LLC, our attorneys will work with you personally to guide you through this process and to help you pursue the most favorable possible outcome.
Contact Our Camden Cyber Crimes Defense Attorneys
If you have been charged with a cyber crime or are facing other criminal charges, speak with us before speaking with the police. Contact our New Jersey defense lawyers online or call (856) – 304 – 0699 to schedule an appointment to discuss your case.