SAMUEL B. FINEMAN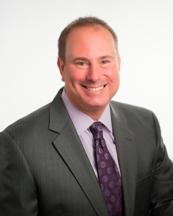 Member
Location: Cherry Hill, New Jersey
Phone: (856) – 304 – 0699 Fax: 856-489-5088
With more than 28 years of legal experience, "Sam" is a multi-faceted attorney who is at home in the worlds of litigation, corporate law, estate planning, elder law and internet law, among others. Prior to becoming a litigator, Sam served as the chief reporter for the Legal Intelligencer in Philadelphia, as well as for the Pennsylvania Law Weekly, the state's preeminent legal publications.  During his tenure with a nationally recognized and publicly traded leasing company, he made his mark through handling a wide array of corporate matters, overseeing a $25 million litigation portfolio and litigating priority matters in state and federal courts across the country. Sam's corporate duties have included managing large-balance litigation and class action defense, researching issues arising under the Securities Act of 1933 and the Securities and Exchange Act of 1934, preparing and reviewing SEC filings including annual report (10-K), 10-Q reports, 8-K reports, monitoring and effecting 401K plan compliance, general corporate compliance and best practices performing due diligence and legal research for new opportunities, overseeing legal facets of captive insurance program, handling internal employment issues and human resources generally, preparing and reviewing asset-backed securitization documents and warehouse term deal documentation, providing legal oversight and counsel to new business development committees (including de novo industrial bank charter), drafting and reviewing a multitude of sales agreements and corporate contracts (including service contracts and third-party vendor agreements) and advising a Board of Directors on legal trends and strategic initiatives. On the litigation side, Sam has litigated hundreds of cases in the Superior Courts of New Jersey, Common Pleas Courts of Pennsylvania and Philadelphia Municipal Court.
He has encountered wide-ranging issues including class actions, defamation, employment law, Internet law, tax law and trademark law in his career. As an author, Sam has contributed two chapters, Negotiable Instruments and Sellers' Breach, of the Commercial Law and Practice Guide, LexisNexis' prestigious commercial law bible. He co-authored with David R. Morgan, Esq., "Free Press v. Fair Trial in Pennsylvania," in the Mass Communications Law in Pennsylvania series. Sam has been involved in educating South Jersey's future paralegals and attorneys as an adjunct instructor at Rowan College at Burlington County, where he has taught Introduction to Paralegal Studies as well as Business Law I and II and Entertainment Law. Sam currently teaches NJ Legal Systems at RCBC. Since 2003, Sam has edited and periodically contributed to the practice-based, monthly newsletter entitled "Internet Law & Strategy."  The publication covers a wide array of topics impacting Internet law, including pop-up advertising, the Digital Millennium Copyright Act, the CAN-SPAM Act, spyware and a variety of other timely issues.  He routinely interacts with board of editors who comprise the leading scholars in Internet law.  His articles have been featured on Law.com.
Sam is a life-long South Jersey resident.  He graduated from Cornell University in 1991 with a B.A. in English. Sam was a columnist for the Cornell Daily Sun and wrote his senior thesis on Vladimir Nabokov's Lolita. Sam earned his law degree from Widener University School of Law in 1994.  He holds a Master of Laws ("LLM") in Taxation from Temple University's Beasley School of Law and a Certificate in Estate Planning.
Areas of Practice
Estate Planning
Elder Law
Wills and Trusts
Commercial Litigation
Internet Law
Criminal Law
Family Law
Entertainment Law
Litigation Percentage
50% of Practice Devoted to Litigation
Bar Admissions
Pennsylvania
New Jersey
U.S. Court of Appeals 3rd Circuit, 1996
U.S. District Court District of New Jersey
U.S. District Court Middle District of Pennsylvania
U.S. District Court Eastern District of Pennsylvania
Accredited attorney for US Office of Veterans Affairs
Education
Widener University School of Law, Harrisburg, Pennsylvania
Cornell University, Ithaca, New York
Temple University School of Law, Philadelphia, Pennsylvania – 2007
Temple University School of Law, Philadelphia, Pennsylvania – 2006

Major: Estate Planning Certificate
Published Works
Commercial Law and Practice Guide

, LexisNexis, Chapter 10, 2011

Commercial Law and Practice Guide

, LexisNexis, Chapter 13, 2012
Representative Cases
Karen Hepp v. Meta (3rd Cir. 2021)
Marlin Leasing Corporation v. BioMerieux, Inc., et al. (E.D., PA 2007)
DeLage Landen Fin. Servs. v. Leighton K. Lee Law Office (App. Div. 2011)
Harrison v. Nissan Motor Corporation (3rd Cir. 1997)
Community College of Philadelphia v. Brown, 544 Pa. 31
Resnick v. Manfredy (E.D., PA 1999)
Representative Clients
Huntingdon Valley Bank
Univest Capital Services, Inc.
Karen Hepp, FOX 29 anchor
Martino Cartier, Celebrity hairstylist and presenter
Classes/Seminars
Senior Adjunct Professor, Rowan College at Burlington County, Mt. Holly, 2002 – current
Professional Associations and Memberships
Commercial Law League of America, Member
Mensa, Editor of Proteus, Delaware Valley Mensa Newsletter
Past Employment Positions
Marlin Leasing Corporation, Corporate Counsel, 2001 – 2008
Binder & Binder, Managing Attorney, 2001
Pro Bono Activities
Pro Bono Appointments (Civil and Criminal, Camden County, NJ), 1994 – present
Ancillary Businesses
Former Editor-in-Chief, Internet Law & Strategy, an ALM publication
Business Organizations
BNI Network Mt. Laurel, NJ
MENSA